Fafaliou Anna
Anna Fafaliou is a conceptual artist currently working between London and Los Angeles. In 2011 after having obtained an MA from the School of Fine Arts, Aristotle University of Thessaloniki Greece, she underwent an MA in Film and Visual Arts, University of London. Following her MA, she started her PhD research in Performance Art at Laban Conservatoire of Music & Dance, London. In 2015, she became an independent artist, presenting her first solo exhibition in New York. Her work has been shown around the world in various institutions, festivals, galleries. Selected exhibitions include: "Sleep" at Bangkok Art & Culture Centre (2016), "Concrete Matters" group show at Whitechapel Gallery / Cass (2016) London, "Windows" at Art Miami (2016), "Maps" group show at Scene Art (2015) London. In 2017 Anna showed her first solo exhibition at De Re Gallery in Los Angeles and in Twelve Twelve Gallery at Hague (the Netherlands, November 2017).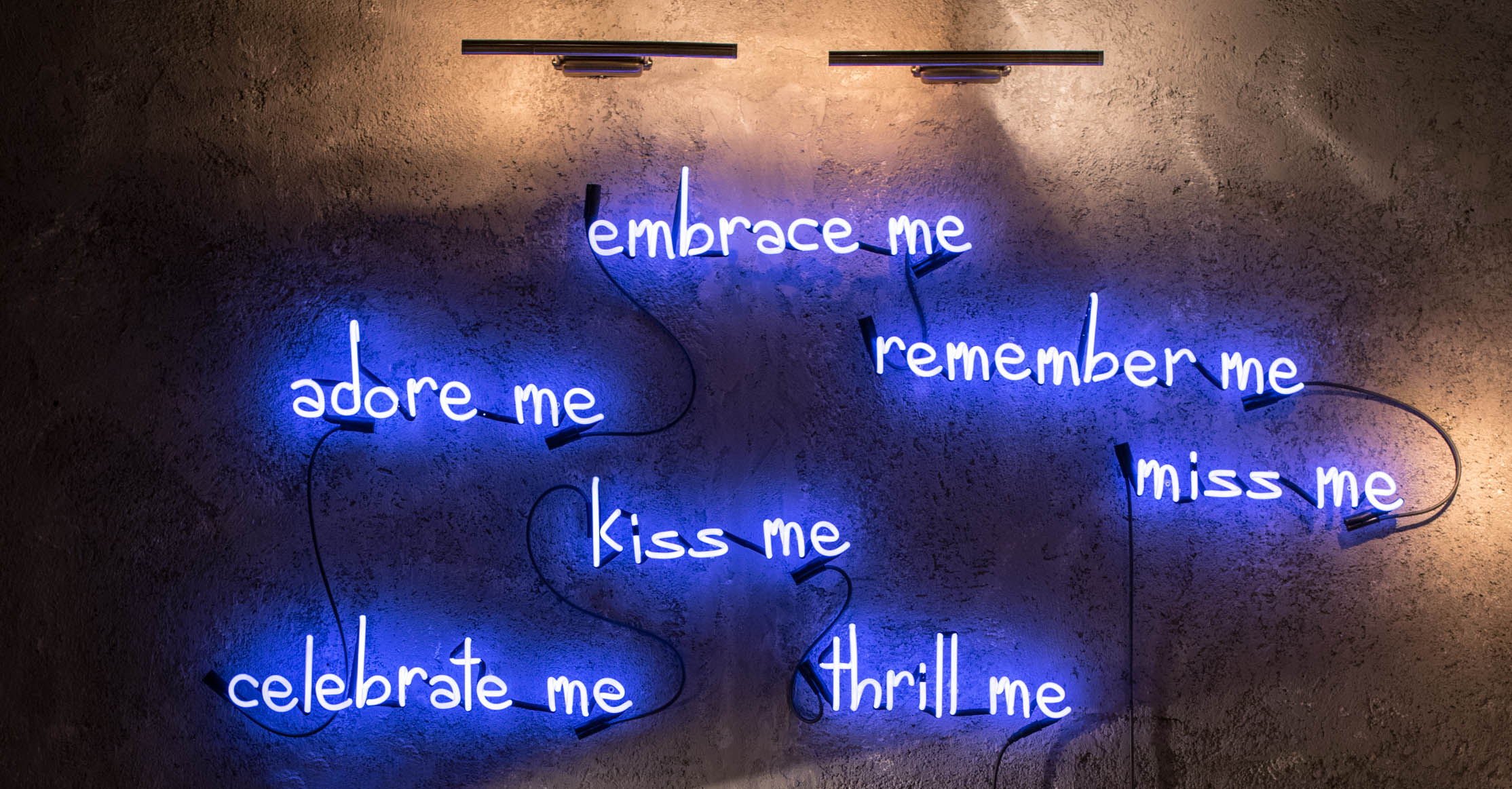 'Few Things We Left Unsaid'
Few Things We Left Unsaid, is a text-based neon installation. Each piece presents a different imperative command centered on the self, such as "Remember Me," or "Love Me." The light that radiates from these pieces has a clear straightforward effect on each phrase. Following Fafaliou's background in performance, these works create a confessional narrative that reduces strong emotional intensities down to short, two-word phrases.